This edition of International People Moves details appointments at Consilium, IQUW and Aon Commercial Risk Solutions in the EMEA region.
A summary of these new hires and promotions follows here.
IQUW taps former Carpenter Exec Fisher as chairman
P&C and Specialty re/insurer IQUW announced the appointment of an industry director Kevin Fisher as president.
Report to Rock BilsbyCEO of the IQUW Group, Fisher will provide additional leadership in the strategic management of re/insurance clients to accelerate IQUW's profitable growth trajectory.
With over 40 years of brokerage experience, most recently as Chairman of UK and Global Specialties at Guy Carpenter, Fisher brings extensive market experience, connections and strategic know-how to the management team of 'IQW. (Carpenter revealed in June 2022 that Fisher was retiring).
In addition to Bilsby, management includes the group's chief financial officer Richard Hextalunderwriting director david morrisActive subscriber Steve Tebbutt and Group Head of Reinsurance and CEO of Bermuda Stephen Young.
"This is a great move for IQUW and we are delighted to have persuaded Kevin to join our team. Having spent the past 18 months implementing our strategy to build a diversified multi-line portfolio, led by highly valued underwriting and claims expertise, Kevin's experience will be invaluable as we navigate our next phase of growth and deepen our engagement with brokers," commented Bilsby.
"I believe that Kevin's knowledge and expertise, combined with our vision to combine data, automation and human expertise, will allow us to differentiate ourselves and improve our proposition to become a valuable partner for brokers. and their customers," Bilsby added.
About IQUW
A new property and specialty insurance and reinsurance business, IQUW's insurance and reinsurance products are distributed by Lloyd's 1856 syndicate and the IQUW agency in Bermuda. IQUW provides insurance coverage for Aviation, Crisis Management, Cyber, Cargo, Marine, Political Risk, Energy, Property, D&O, Financial Institutions, Political Violence and Risk of terror and war, as well as reinsurance for property and specialized treaties.
***
Consilium hires 6 financial line specialists from Ed Broking
Advicethe international re/insurance broker, part of the Aventum group, has announced that six leading financial lines specialists are joining Consilium from Ed Broking.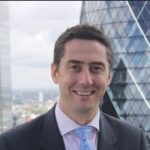 Neal Hughes and Nick Bachman, previously division directors at Ed, have been appointed managing partners at Consilium. Hughes spent six years with Ed for the most part, nine years with Willis, six years with Lockton and four years with Aon.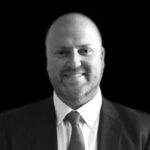 Bachmann, based in Guernsey, spent six years with Ed and before that six years with Willis where he was also a division manager, responsible for brokerage in professional and financial lines in the Channel Islands.
Josh Plumer was made a partner of Consilium. He was a senior broker producer at Ed Broking and prior to that spent six years at DUAL. Lee Rogalskyalso senior broker at Ed, joins Consilium as associate partner. Duncan Childshead of editorial consulting at Ed, and Alex Atkinsondivision manager at Ed, are both made partners. Atkinson spent almost three years with Ed and before that he spent two years with Capsicum, three years with Aon and five years with Willis.
Childs is a qualified solicitor with nearly 20 years experience as a practicing solicitor for Eversheds and Davies Lavery, specializing in insurance contract law. He has spent the past five years at Ed, responsible for developing market-leading insurance contracts and claims defense services.
All new appointees will join Consilium's "Pro Ex" (Professional Executive Risks) team, managing professional and financial lines and cyber insurance globally for direct insured clients and retail and wholesale brokerage partners.
David Bearman, CEO of Aventum, said: "I am very pleased to welcome these latest appointments to our ranks. We now easily have the most experienced brokerage team working in the international financial centers and investment management community. The team's combined leadership skills and particular expertise in this market, along with our exciting new in-house legal and actuarial capabilities, make Consilium a global leader in the brokerage of global financial lines.
Aventum is one of the largest and fastest growing independent specialty insurance groups in the world. Through its international re/insurance brokerage arm Consilium and its global MGA operation, Rokstone, it offers its clients a range of specialist and niche solutions across all lines of property and casualty re/insurance. global scale.
***
Aon Promotes 2 in Commercial Risk Solutions, EMEA
Aon has promoted two senior executives to its Commercial Risk Solutions unit in EMEA.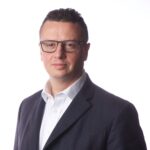 Luca Tassarotti has been appointed head of Aon Commercial Risk Solutions EMEA. Tassarotti was previously Deputy Global CEO and EMEA Head of Facultative, as well as Reinsurance Representative at Aon EMEA EC. In this role, he has already worked closely with the EMEA Commercial Risk Solutions department.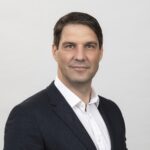 Terence Williams, has been appointed Chief Broking Officer, Commercial Risk, EMEA. He previously led Aon's South African organization for the past eight years and will continue to play an important role in the country as Chairman of the Board of Aon South Africa.
"We are excited to have these seasoned Aon leaders take on new responsibilities to continue helping organizations match risk and capital," said Lambros Lambrou, CEO of Commercial Risk for Aon. "As risks become increasingly interconnected, complex and volatile, we remain committed to innovating on behalf of our clients to help them solve their biggest challenges and make better, more informed decisions, guided by the expertise of these new leaders and our colleagues at Aon."
Topics
Business Insurance from Aon Companies